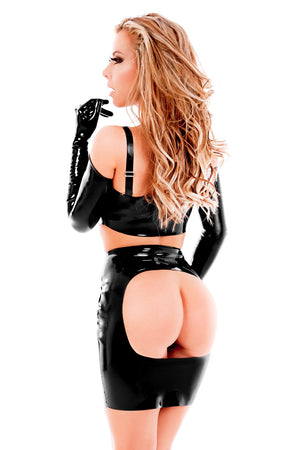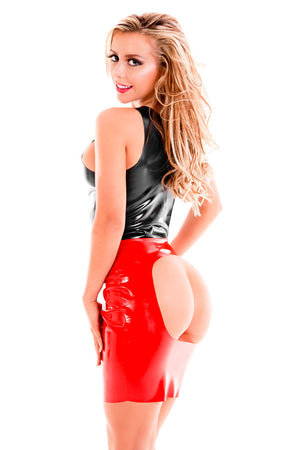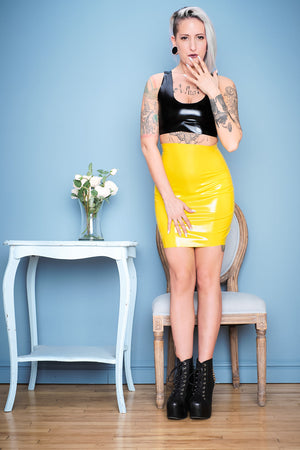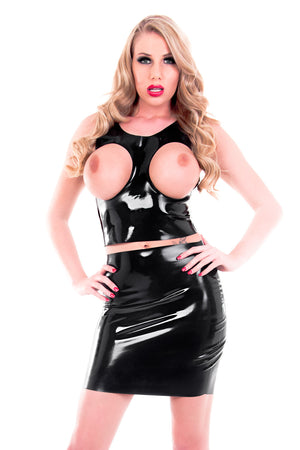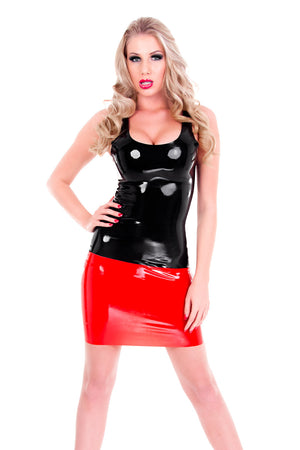 Latex Mini Spanking Skirt - Seconds
SKU #
184O
Have you been naughty?? Get ready to receive your punishment in this Latex Mini Spanking Skirt. It is the perfect present for an unforgettable evening.
This item is a second. Wondering what a 'Second' is...? A second is a brand new and never worn item that is end of line, or that has a slight imperfection. This could be a thin spot in the latex, a bump, a pin point hole, a slight discolouration, uneven trimming, etc.
It is not possible to return or exchange sale items.
Learn all about how chlorinating your latex clothing will help you get into your latex without all the struggle.

If the item you are selecting says chlorinated in the drop down menu, no need to add chlorination via the tick box. It is already include. If the item does not say chlorinated and you want it chlorinated please add via the tick box.