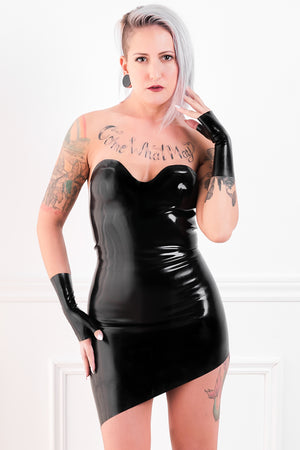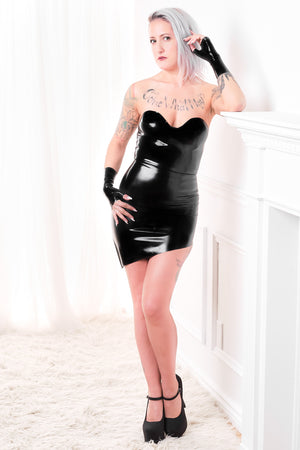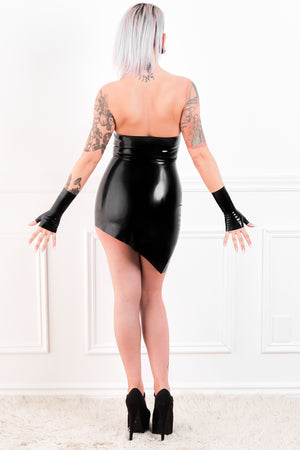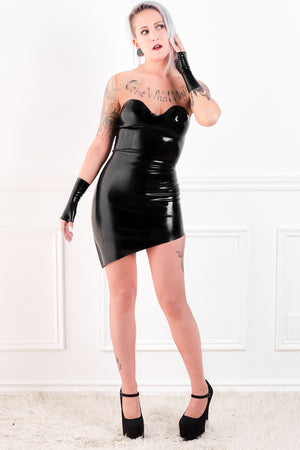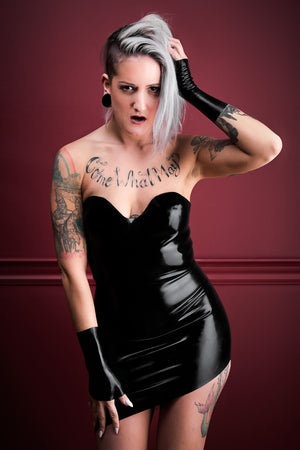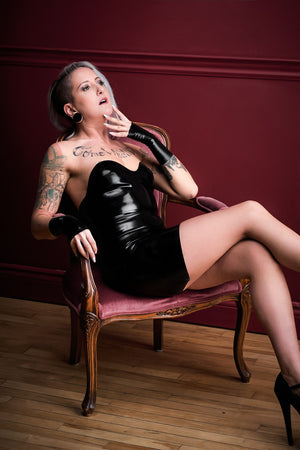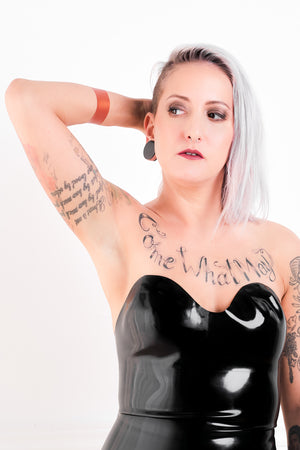 Latex Party Dress
SKU #
255C
Ever wish you could take the little black party dress and make it even sexier? We did.
The Latex Party Dress is here to make your night one of the wildest, with a skin tight latex feel and the slinky sexiness of that scandalous dress. Show off some leg and drive everyone in the room wild with naughty thoughts of peeling that latex party dress right off you. 
Lube up, slip into your latex more easily with our Chez Noir Lube.