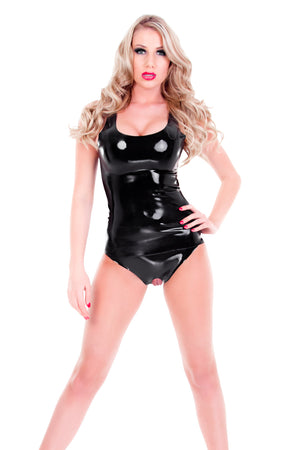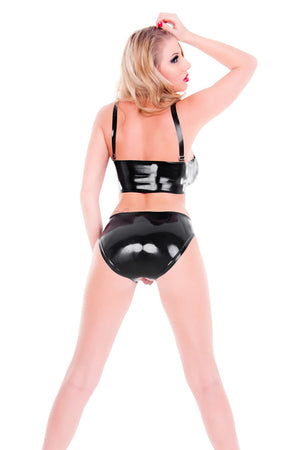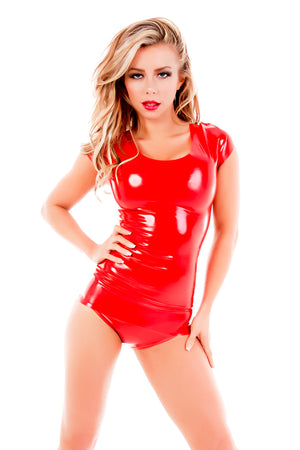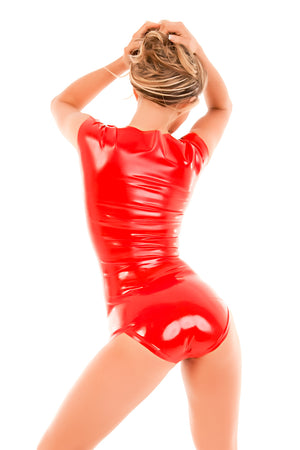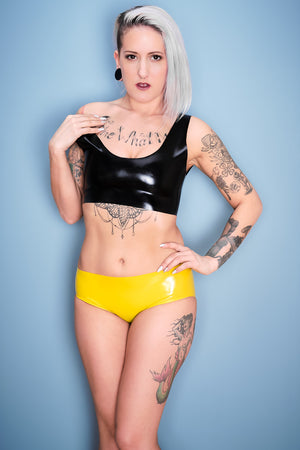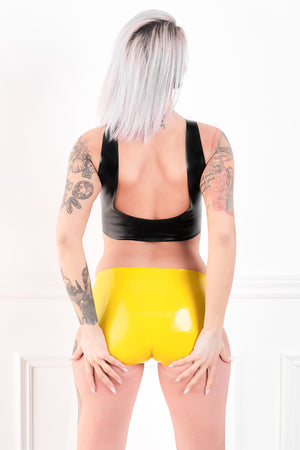 Crotchless Heavyweight Latex Panty Briefs - Seconds
SKU #
SEC-100A
These Crotchless Heavyweight Latex Panty Briefs are the same as our regular latex panties but offer easy access... Take your fun to the next level. You can thank us later.  
Explore your latex fetish. Get wild and make your latex shine with our Chez Noir Shiner!
This item is a second. Wondering what a 'Second' is...? A second is a brand new and never worn item that is end of line, or that has a slight imperfection. This could be a thin spot in the latex, a bump, a pin point hole, a slight discolouration, uneven trimming, etc.
It is not possible to return or exchange sale items.
LIKE THIS ITEM? Click here to see other options.