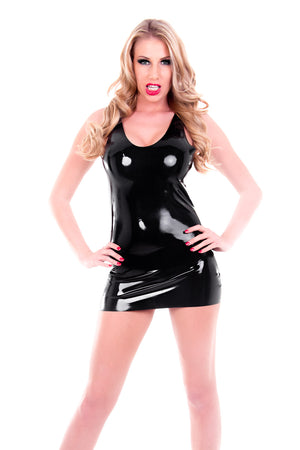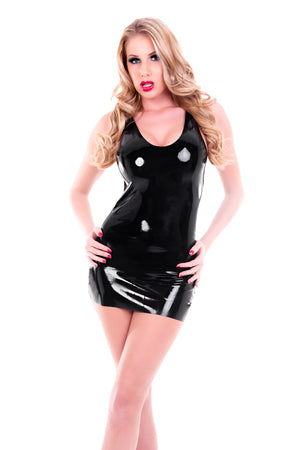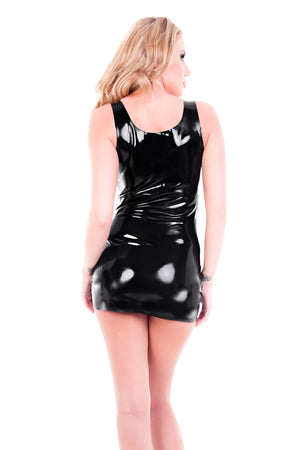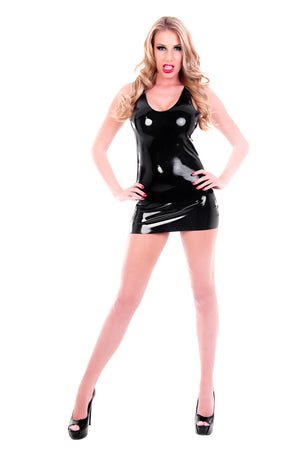 Latex Mini Dress - Seconds
SKU #
SEC-419
$49.99 CAD
– Currently Out of Stock
The Latex Mini Dress is the absolute pinnacle of sexiness. It's the form fitting, tiny, sexy fabulous mini dress that everyone needs to have. Get this dress and put a smile on your loved ones face when they see you, or make a hard day at work all better with an even more strenuous night at home. 
Explore your latex fetish. Get wild and make your latex shine with our Chez Noir Shiner!
This item is a second. Wondering what a 'Second' is...? A second is a brand new and never worn item that is end of line, or that has a slight imperfection. This could be a thin spot in the latex, a bump, a pin point hole, a slight discolouration, uneven trimming, etc.
It is not possible to return or exchange sale items.
If the item you are selecting says chlorinated in the drop down menu, no need to add chlorination via the tick box. It is already include. If the item does not say chlorinated and you want it chlorinated please add via the tick box.
LIKE THIS ITEM? Click here to see other options.