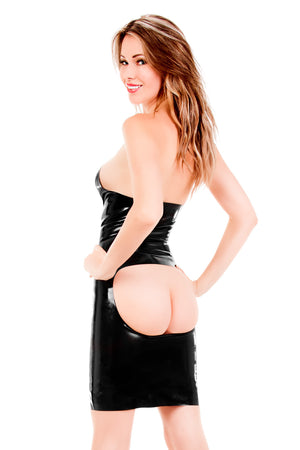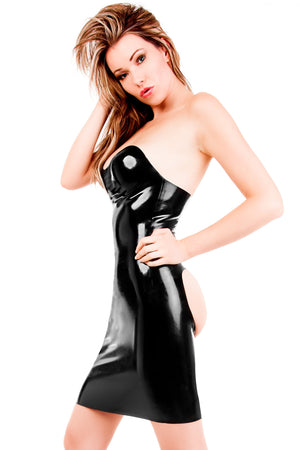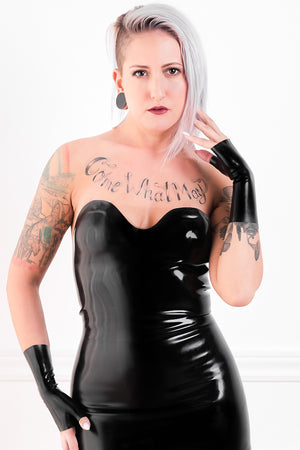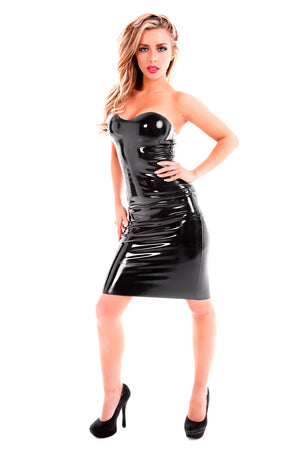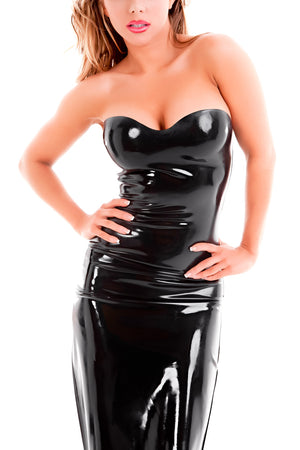 Latex Spanking Dress
SKU #
255D
Show the world a look of classic latex elegance from the front, then turn around and surprise them with your wild side in this flashy Latex Spanking Dress! Sure to excite you, random lovers of latex, complete strangers, your partner, or all of the above. 
This sexy latex dress will hug every curve and make you look and feel fantastic. Prepare to be spanked. A lot.
Explore your latex fetish. Get wild and make your latex shine with our Chez Noir Shiner!