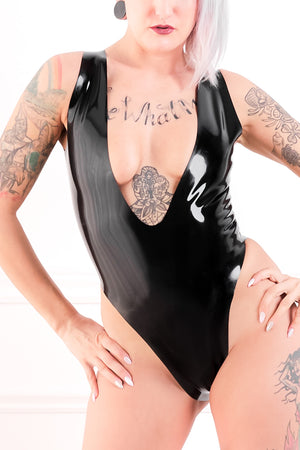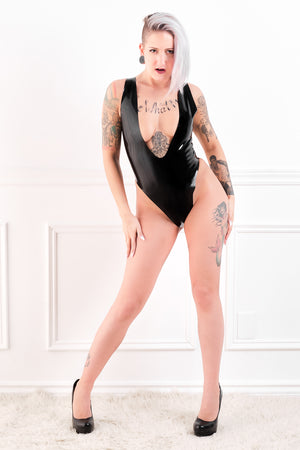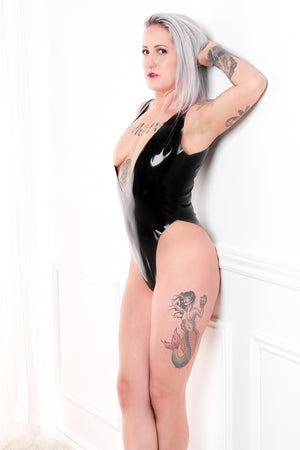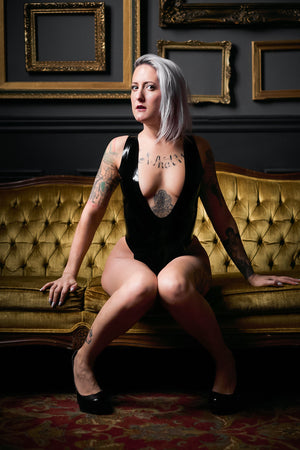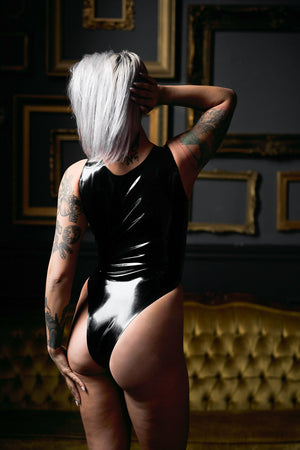 Low Cut Latex Leotard
SKU #
384OF
This Low Cut Latex Leotard will take your breath away. You will be irresistible. The high cut leg accentuates your curves, while the latex hugs your body. A definite favourite. 
Also available with a higher cut neck line if you are going for a more conservative look.
Learn all about how chlorinating your latex clothing will help you get into your latex without all the struggle.